---

Older Activity

---

Perhaps upgrade to a bigger 12 or get creative and stuff a 15 under the helm... I toyed with adding a second sub on the observer side (before I went...

5 replies | 353 view(s)

Wow - holy thread revival but welcome to the forum. Nice find on your low hour boat. Al Cab hasn't been very active for quote some time on here,...

26 replies | 6371 view(s)

Wait a minute - is that you or are you just close personal friends with Diesel Dave?

169 replies | 7545 view(s)

Still have a soft spot for the old Super Duty look and that is a sexy Excursion all blacked out. RIP my old 2005 F350... Actually thought about...

474 replies | 81724 view(s)

Rough day at sea. Can you jump a surfboard? Eh, sure go for it. For reference this nut I call my son is 6'5"..

169 replies | 7545 view(s)

I'd suggest a sealed box sub under the driver's helm instead. I'm sure an audio guru may chime in here but you're probably not going to be very...

5 replies | 353 view(s)

I suggest you reach out directly to ENGINE NUT via private message. Indmar guru who may be able to help you out.

3 replies | 49 view(s)

^ This, or it didn't happen... :cool:

41 replies | 1049 view(s)

The 2021 SE with 1400 pounds of lead & 8 people is INSANE. The amenities of the new Supra are mind blowing. Sent from my VS995 using Tapatalk

169 replies | 7545 view(s)

Visiting the family in Houston and enjoying some Texas hospitality with a couple of boat days. The SA wave is great. Had a blast behind that...

169 replies | 7545 view(s)

This is what makes the 3 hour drive worth it. When there's no wind, it's this all day long. First time out with the floating mat. What a...

169 replies | 7545 view(s)

Don't most modern boats have them on both sides? Sent from my VS995 using Tapatalk

169 replies | 7545 view(s)

your best place to get a new shaft is http://elberts.com/ as they are the place where other vendors get them. If you snapped it at the coupler,...

1 replies | 65 view(s)

Yeah it had completely filled the bilge and was starting to be visible on the floor level. Sent from my VS995 using Tapatalk

169 replies | 7545 view(s)

Well what do you know I guess we do get longer evenings in the North! Sent from my VS995 using Tapatalk

169 replies | 7545 view(s)

Sun doesn't set until after 9pm... Sent from my VS995 using Tapatalk

169 replies | 7545 view(s)

OR law is sunset and WA law is an hour after sunset. So we're all good in WA because it's dark AF an hour after sunset. Ask me how I know.

169 replies | 7545 view(s)

Also, I almost sunk my boat on the first trip out this year and cost myself around $1500. Lid to raw water impeller came off while I was surfing. ...

169 replies | 7545 view(s)

I'm alive... 4th of July lunch on water Black vinyl is hot when it's 114 outside Bring it all to a waterfront wedding. Prineville...

169 replies | 7545 view(s)

Monster cargo bimini. Modded to work with the frame or with cover. Sent from my VS995 using Tapatalk

15 replies | 437 view(s)

yep, I haz walls... but I could do nets on the bottom of my big playpen lid. but I don't think I will. with boards in that locker, I'm using all...

1 replies | 87 view(s)

Oh, gotcha. A guy by the name of Dave Hass in Longview, WA - about an hour away from me. http://www.superiortops.com I had him do my cover and...

15 replies | 437 view(s)

Here's one for you other MobiusV guys out there. I used to have EZ Net storage on the bottom side of my rear covers for things like flip flops,...

1 replies | 87 view(s)

So we made our maiden voyage Saturday - yes finally. All good in the hood, had a great day. That night at home I noticed a bit more water than...

169 replies | 7545 view(s)

"completely theoretical" You have a very active imagination and WAY too much time on your hands bro. Anyway you don't get cuffed for blowing a .10...

169 replies | 7545 view(s)

The Happy Place decal was custom done by a friend who has a little die cut machine. I just gave her the layout and she did 3 different sizes of it...

15 replies | 437 view(s)

Aftermarket bimini. Yes, definitely my happy place!

15 replies | 437 view(s)

Actually had it tweaked and added some elastic/bungie material at both ends to accommodate different board shapes and thicknesses.

15 replies | 437 view(s)

Very very difficult to find parts. I'd probably take the insurance payout (hopefully there is one) and walk away. It could literally take years to...

4 replies | 144 view(s)

How deep is the water you're running in? Any current?

3 replies | 269 view(s)
More Activity
No More Results
No Recent Activity

About trayson
Basic Information
About trayson
Biography:

1992 Supra Sunsport
Location:

Vancouver WA
Interests:

Wakesurf, Wakeboard, Snowboard, Sportbike, Bicycling, Movies, Happy Hours, Jeeps, BMW's, Audi's
Occupation:

CPA
Signature
2008 Moomba Mobius XLV. Monster Cargo Bimini, WS Rev 410's, Polk Cabins, 3 Infinity Subs, PPI amps, WS420, Exile BT, upgraded ballast pumps, up to 3,500+ pounds of ballast, Blue LED's...
1992 Supra Sunsport. **SOLD** 2k pounds ballast, Surf System, Blue LED's everywhere, decent audio system.
Tow Rig: 2013 F150 Ecoboost FX4 (wife's rig) Other money pits include:1998 BMW M3 Cabriolet, 2009 Audic A6 Avant 3.0T, 2005 Kawasaki ZX-6R 636.
www.TraysonsToybox.com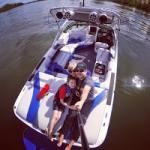 Statistics
Total Posts
Total Posts

4,954
Posts Per Day

1.66
General Information
Last Activity

07-19-2021

11:54 AM
Join Date

05-29-2013
Referrals

0
5

Friends

Showing Friends 1 to 5 of 5