---

Older Activity

---

That monochrome life. You are the new stormtrooper.

112 replies | 5050 view(s)

112 replies | 5050 view(s)

Looking forward to hearing about it!

140 replies | 7212 view(s)

The gloves I use keep my hands dry (they're kayaking gloves) so I've never had trouble there. My boat doesn't have a hot shower though and it's...

112 replies | 5050 view(s)

Tower Flag Holder = available Polk Audio Speakers = available Perko Switch = available Clarion Head Unit = SOLD Rockford Fosgate Speakers = SOLD...

8 replies | 536 view(s)

completely agree. neoprene socks give a little better feel, but nothing beats warmer water and bare feet. :-)

112 replies | 5050 view(s)

I would sure as hell try to get $25+ for it. especially if you sell in the peak season. Clean, low hours, well sorted v-drive. you'll get it easy...

27 replies | 692 view(s)

I have some 3 mil booties for surfing. They're very comfy and my feet aren't cold at all. But you don't feel the board as well. For wakeboarding,...

112 replies | 5050 view(s)

Yeah, I think it's because of spring time runoff. Always like this around this time of year though. They'll be running the annual news story soon...

112 replies | 5050 view(s)

So I donned the drysuit and even looked silly with my neoprene cap. The things I'll do to get my surf fix. All in all it ended up being a...

112 replies | 5050 view(s)

The weather and my schedule finally cooperated. Water was set to a bit chilly at 48 degrees... Drysuits are a good thing.

112 replies | 5050 view(s)

Yes, my thoughts are get over it. Ford vs. Chevy is like Coke vs. Pepsi, but it's not like you're having to drink the engine. The Raptor engine is...

27 replies | 692 view(s)

Code sent. Thanks to the other forum members that have been jumping in and sending out codes. it's nice to spread out the PM's. for a while...

338 replies | 17494 view(s)

Looks about identical to mine with the TBI so yes, 325-ish...

4 replies | 119 view(s)

The pair of 750s are sold. the 400 is still available.

2 replies | 111 view(s)

Tower Flag Holder = available Polk Audio Speakers = available Perko Switch = available Clarion Head Unit = SOLD Rockford Fosgate Speakers = SOLD...

8 replies | 536 view(s)

One fly high 400 pound bag, 42x16x16 with 2 plugs and one quick connect fitting. $75 shipped to USA only.

2 replies | 111 view(s)

Two of the fly high 750 bags. 50x20x20 with two plugs and one quick connect fitting each. $200 shipped to USA only.

2 replies | 111 view(s)

okay, even though the Focal speakers are crazy expensive, maybe I was too ambitious on the asking price. let's say $650 shipped.

1 replies | 125 view(s)

I have a set of FOUR Samson quick release swivel tower speakers (the same quick release mount exile uses) that are loaded with Focal top of the line...

1 replies | 125 view(s)

I'll be curious to see what you think. I gutted the air ride on the back of our Lincoln Navigator after it flaked out a few times and finally failed....

82 replies | 3925 view(s)

Here's the response I got from Lib Tech. I'm gonna try to continue to network with them to see if I can get out on one of their boards this summer...

8 replies | 280 view(s)

Roll up the bimini and you'll probably be fine. Leave it out and you'll end up with a ragged mess. The guy who made mine guaranteed it to the top...

8 replies | 326 view(s)

Well, I sent a message into them to see who will be carrying them and if anyone will be doing demos. I'm sure I could get out on one if I...

8 replies | 280 view(s)

I saw that and was curious as well. Maybe they'll get some to out in the local market. They're out of Seattle, so just a few hours away from me. ...

8 replies | 280 view(s)

How did you raise the seat? I've explored a few options but due to the short pedestal I can't find anything adjustable. I'm thinking some aluminum...

112 replies | 5050 view(s)

I rode a SC da honu head to head with my Doomswell Nubstep. Same fins, same wave. I liked my nubstep better, but they were actually damn close. ...

27 replies | 790 view(s)

Same setup as I have on my XLV. I added bungees to the rack crossbars so I can carry boards with or without the bimini fabric on. I also cut the...

5 replies | 212 view(s)

Okay, okay. I think I have a case of the Mondays! Back at work after a week's vacation + fighting a cold + amp'd up on Sudafed + missed the weekend...

140 replies | 7212 view(s)

Don't get your feelers hurt! LOL. We're ALL stoked for info on the Max. And I love the stoke you have for boating and wakeboarding. But I...

140 replies | 7212 view(s)
More Activity
No More Results
No Recent Activity

About trayson
Basic Information
About trayson
Biography:

1992 Supra Sunsport
Location:

Vancouver WA
Interests:

Wakesurf, Wakeboard, Snowboard, Sportbike, Bicycling, Movies, Happy Hours, Jeeps, BMW's, Audi's
Occupation:

CPA
Signature
2008 Moomba Mobius XLV. Monster Cargo Bimini, WS Rev 410's, Polk Cabins, Infinity Subs, PPI amps, WS420, Exile BT, upgraded ballast pumps, up to 3,500+ pounds of ballast, Blue LED's...

1992 Supra Sunsport. **SOLD** 2k pounds ballast, Surf System, Blue LED's everywhere, decent audio system.
Tow Rig: 2013 F150 Ecoboost FX4 (wife's rig) Other money pits include:1998 BMW M3 Cabrolet, 2002 Audic S6 Avant, 2005 Kawasaki ZX-6R 636.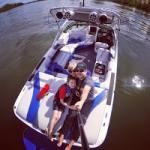 Statistics
Total Posts
Total Posts

4,260
Posts Per Day

2.38
General Information
Last Activity

04-20-2018

07:03 PM
Join Date

05-29-2013
Referrals

0
3

Friends

Showing Friends 1 to 3 of 3